I went to my brother in law's wedding a few weeks ago in Utah. Let me first start by saying that it was one of the funnest trips to Utah I've had. It was just a great time all around. From spelling obscene words with sparklers to floating down a freezing cold river, to horse back riding...there was fun to be had. And I had it.

But here's what it's about. The dress: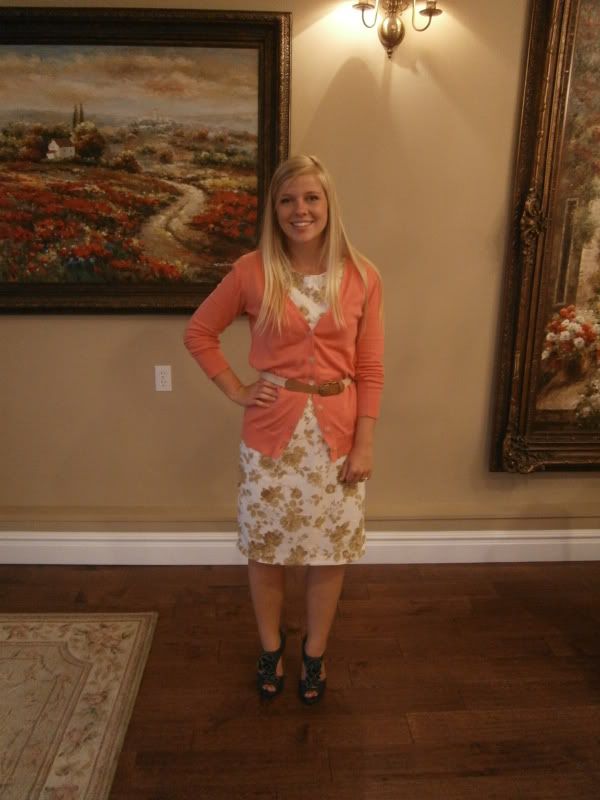 I did.
But I didn't wear it.
I made this dress as a type of "muslin" but I'd rather call it a prototype. That word is better.
I used McCall's 6201 as a basis. I know I haven't posted in a long time so I'll just go ahead and tell you that I basically made this three times. And all of them were different.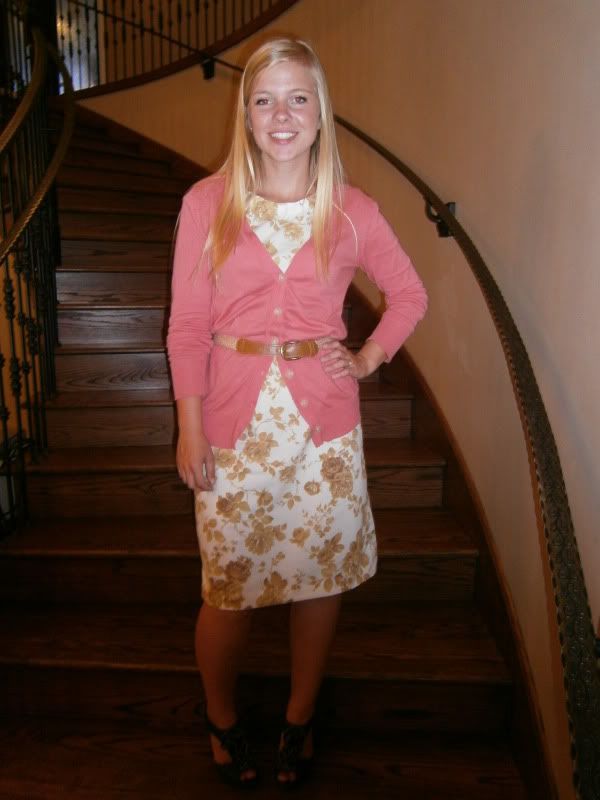 Don't you just love pictures at weddings? I didn't realize I should take my sweater off to get a picture of the front. I think I styled it pretty cute with that sweater. Is honeysuckle still the color of the year?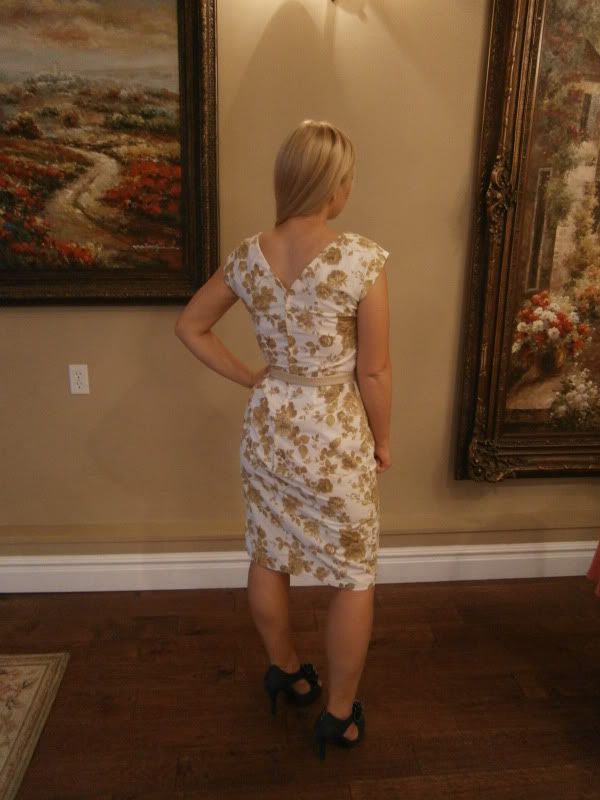 I redrafted the whole top. I eliminated the lining for starters, changed the neckline to a beaut neck in the front with a deep v in the back (does that have a name?) and added drop shoulder sleeves instead of set in. It sewing up pretty easily, especially since I'd already sewn two other dresses that were...well...almost the same.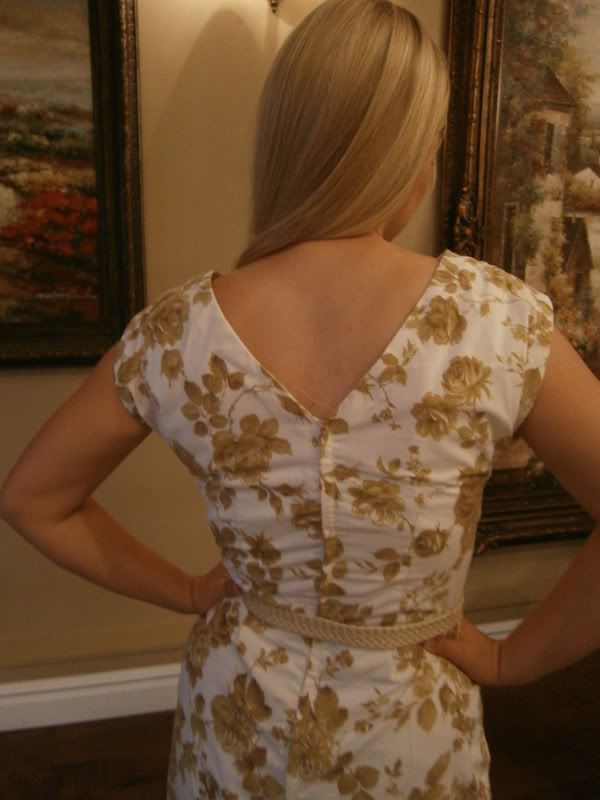 I finished the neck and armholes with single fold bias tape in "oyster." What a gross name for a color, am I right? Ugh. I stitched it to the seam allowance like usual but instead of top stitching I did a kind of blind stitch to tack it down on the inside. It took way too long though. The family kept teasing me because I was still hand stitching part of it the morning of. My other brother in law loved that one.
So I don't like how the back looks in these pictures- it was the end of a very long, sweaty day so no wonder it looks wrinkly and strange. And the reception hall lighting is less than idea of modeling your custom dress. Look for some better pictures in the near future.