Two days late? What's it to ya? A little late is okay, right? Right.
I chose this pink
thing
. I bought this at a thrift store years ago and it had hideous drop shoulder sleeves and a terrible, constricting crew neck. So I cut them off and made the top into a beaut neck- I love those.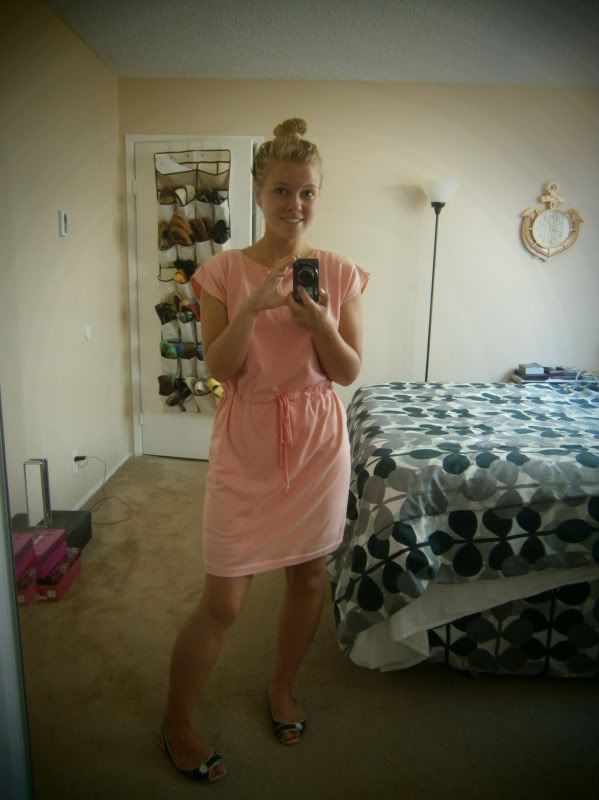 just to put this out there, I almost just

Hasselhofed

my computer. I had to upload this to flikr for the goup, and then upload it to photobucket- which is what I usually use to add photos. And then when I tried to add the picture to this post it kept coming out sideways! But I fixed it because I'm a champ. Ramp champ.