Color blocking! I have lots of solids, I didn't know what to pick. I would have worn my light pink sweater but I couldn't find it. Sad. Where did it go?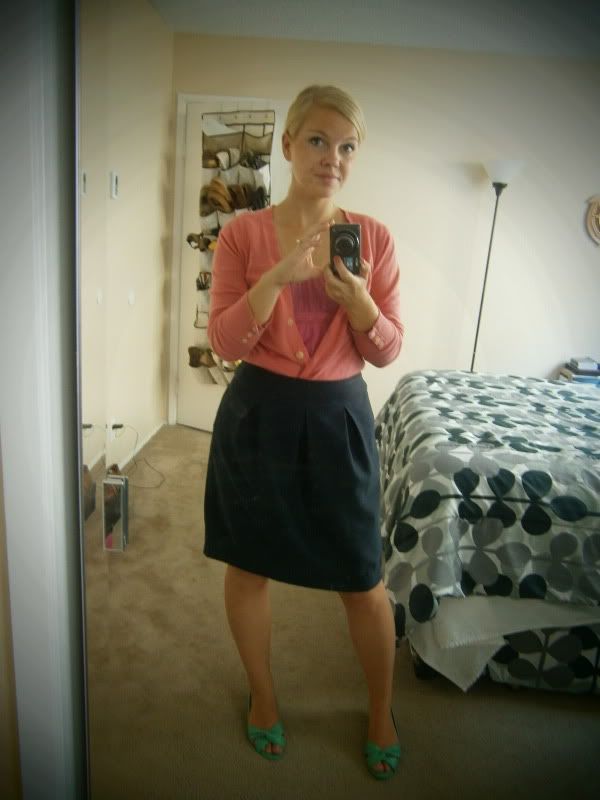 I love this skirt. Love it. It's the blue one I made. I love these shoes, too. Color block!
One a side note, I gotta stop taking these dumb mirror shots. Hating them, but I live in a weird apartment, and besides that I have no one to take a picture of me. So yeah. Just love it.