This one was difficult for me. I have a lot of solid clothes and I wasn't sure where to go with this... I think I started putting so many different patterns together that my judgement started to waver. Then I saw my friend
Natalie's
take on the
pattern mixing
challenge and I was completely in awe. Seriously? those look amazing together!!!! I was dying with envy.
So for the first fail attempt where I wasn't sure what to put together is this: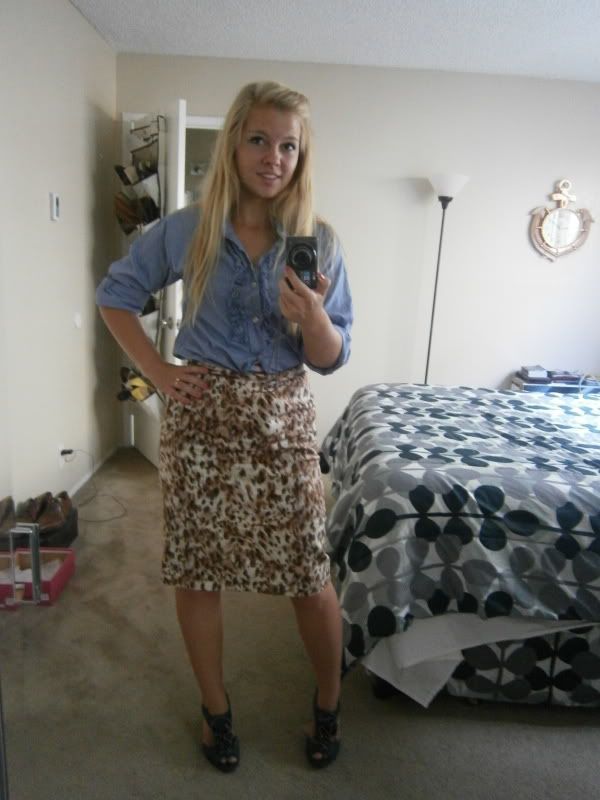 So here's what I came up with after.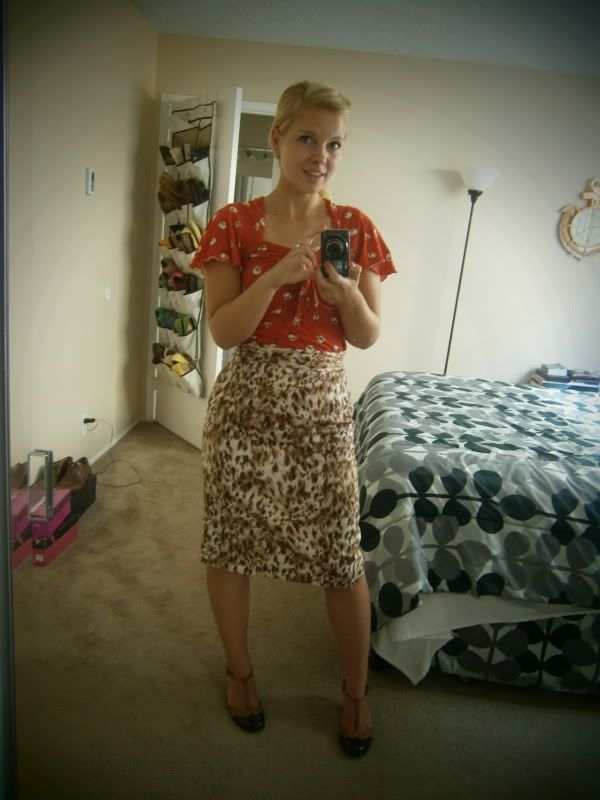 Which I think looks slightly better. Okay and let me just go ahead and say that I did not mean to rip of Natalie's lepoard and and red. Honestly! I'm no cheat. I didn't even think about it until now.
And I like the pattern on the shirt: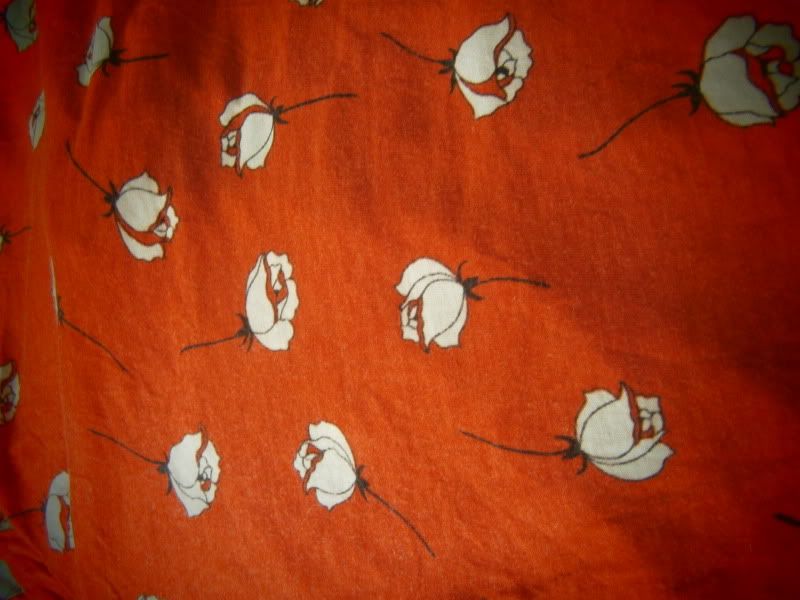 While I've got your attention I'm going to go ahead and say that I made that skirt. Yup. It's McCalls 5330 which I made in
blue
and
white
. I mentioned the lepoard print in my white skirt post. I made the blue and white ones in 2010 and I made the lepoard in
2008
. Yes. Is it weird that I remember that? Well I do.
When I look at myself in the post about my white skirt I just think- WOW. I've lost quite a bit of weight since then, most it being this past winter/spring when I was sick for 6 weeks. That skirt fit me then, then didn't fit me for a long time, and guess what? Fits me again. Lovely.