Tuck it now. Tuck it good. Now tuck it.
Tucking is a sensitive topic with me. If it's a skirt, I am almost always tucking it now. Now pants are a different story. I'm not sure how I fee about that. So I tried to do pants. I have a feeling that I'll want to do all skirts.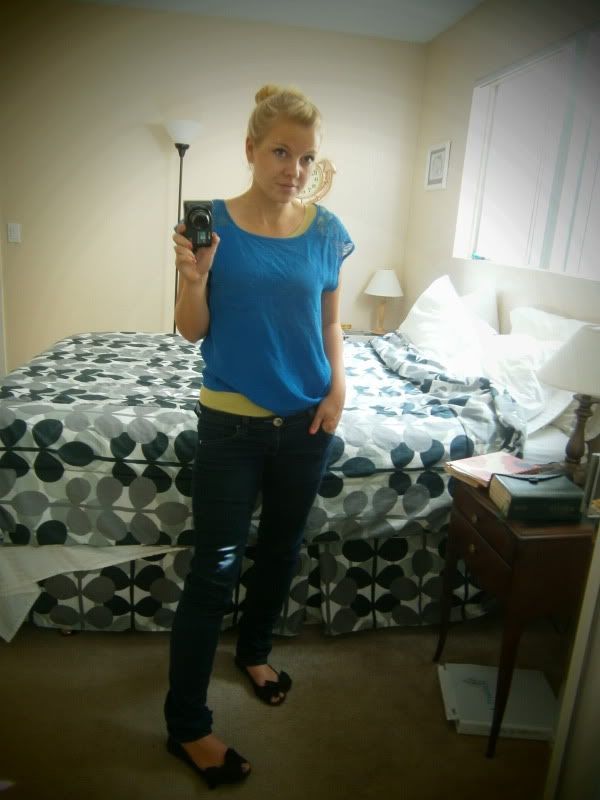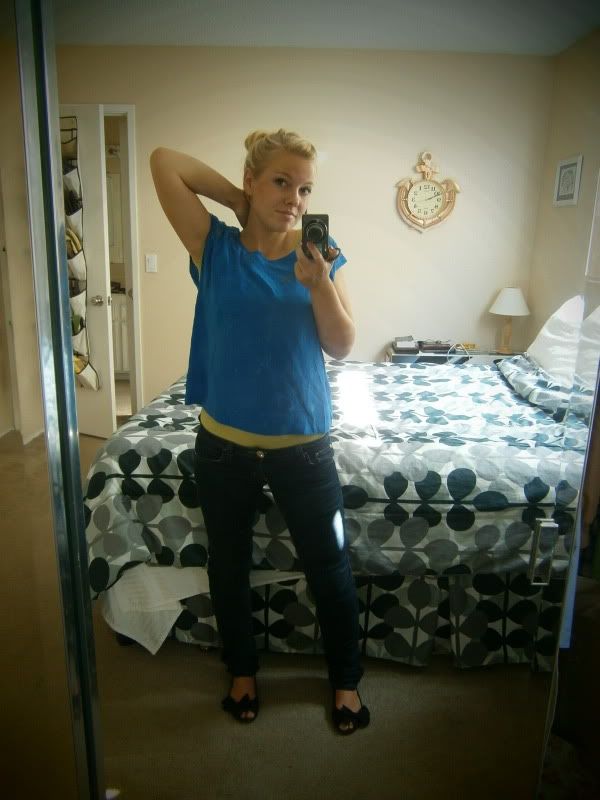 I got these shirts for a friend's wedding which I wore with a black skirt. I'm really not into the crop top thing-like not at all, but this was the perfect color for what I needed. Anyway, I decided to wear this together. And guess what. I tucked in the green. Is this totally strange? I think it is! But who cares, right?
But crop tops make me think we need to go back to the 90s and do something like this: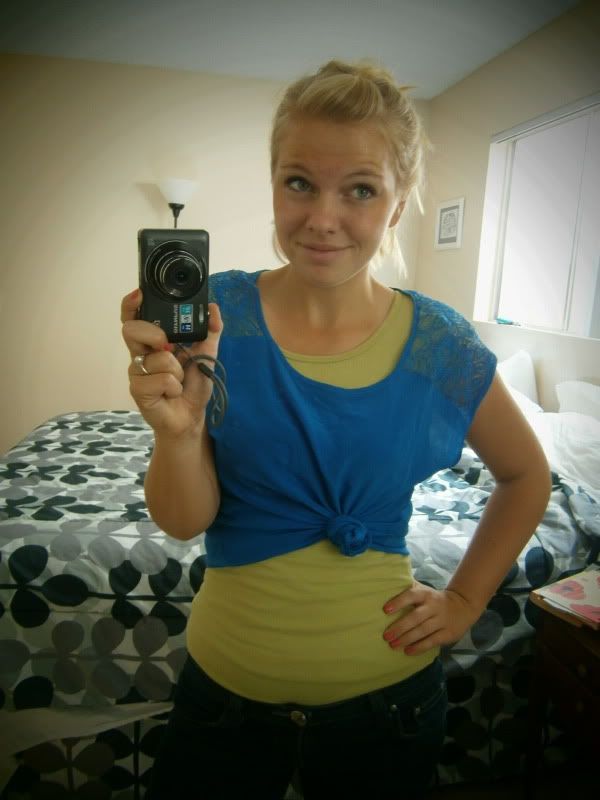 Only with a scrunchie.