Did you ever see those old Mormon ads? "It's about....time." Hahah. I was just thinking about those. They're pretty cute. But back to my point: I finished my dress (ok, actually I finished it a few weeks ago but I got around to wearing it to my friend's wedding on Saturday).
Remember
this
? And Gertie's version? Sooo great. So here's mine. This is the same altered pattern I did for the cream floral dress. I started with McCall 6201 and changed the top in case you forgot.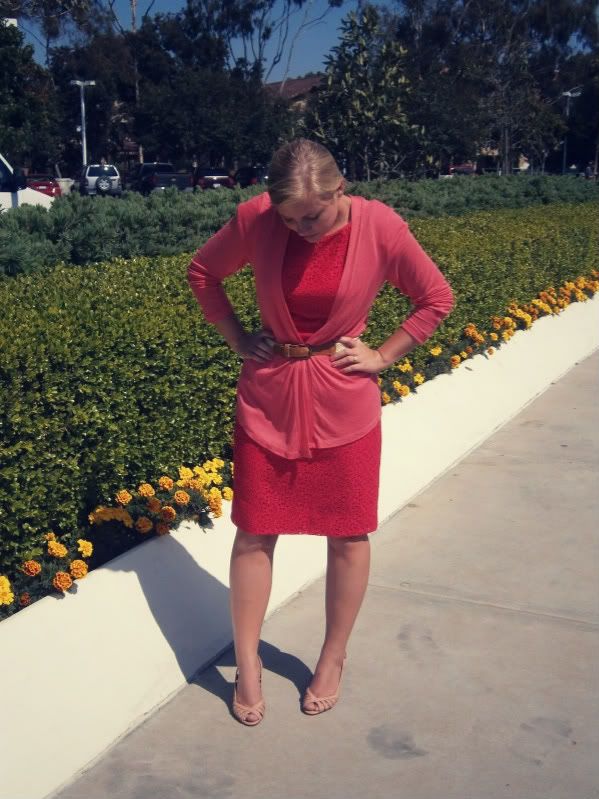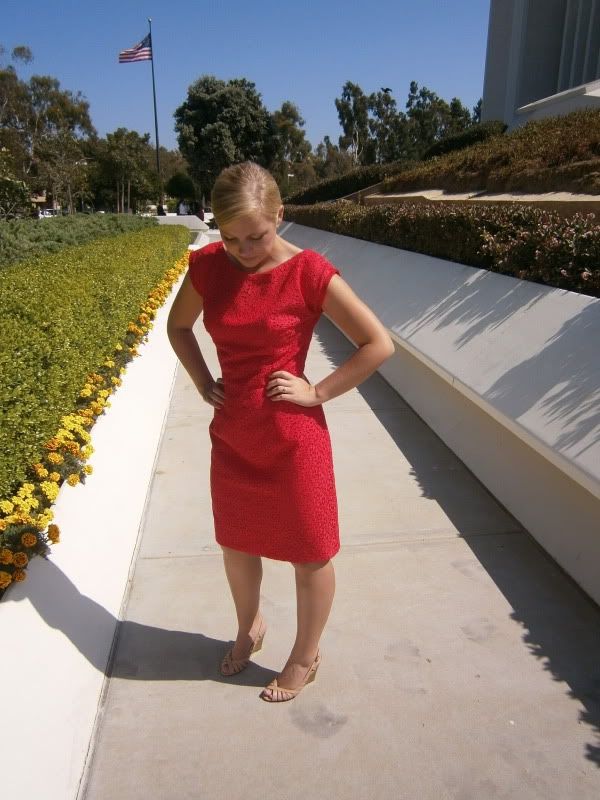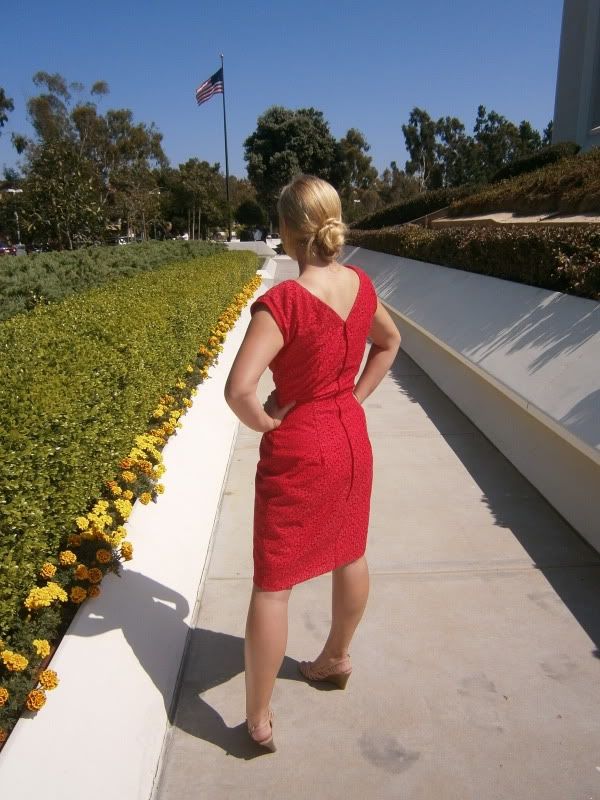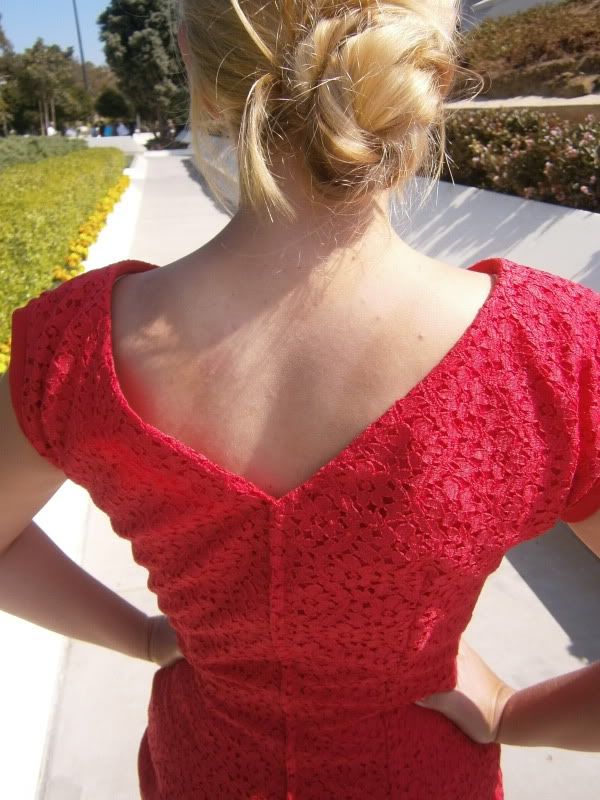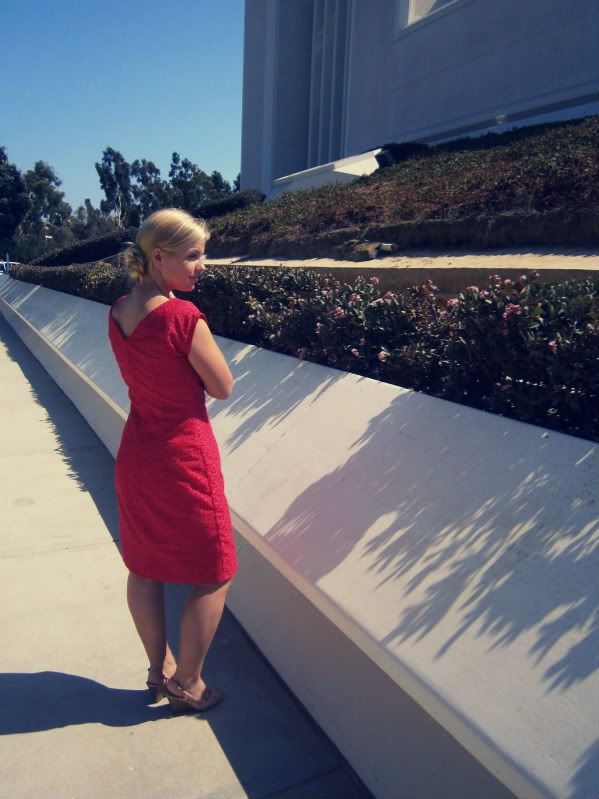 This is outside the San Diego Temple (lds.org for more info). I'm so glad I got to wear this dress finally. I love it. And I worked really hard on it.
One last thing to share: their cake.
Oh what's that? It doesn't look like cake to you? That's because it's donuts. Yup. Delicous, delicious donuts. Best thing ever.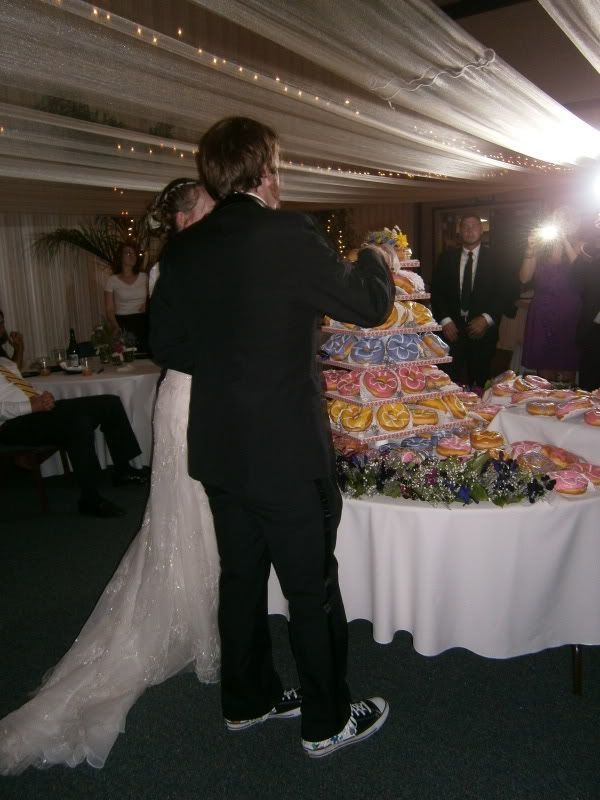 They cut a giant maple donut. It's on the top. They rule.