I found the in progress pictures that I had been looking for. Apparently they were on my work computer. I'd complete forgotten about putting them on there.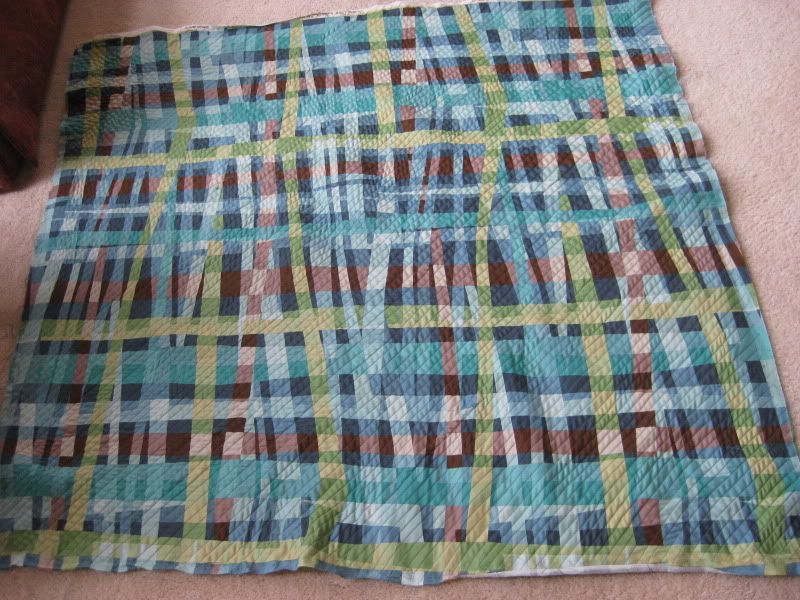 I loved the fabric when I saw it. I'm so glad I chose it.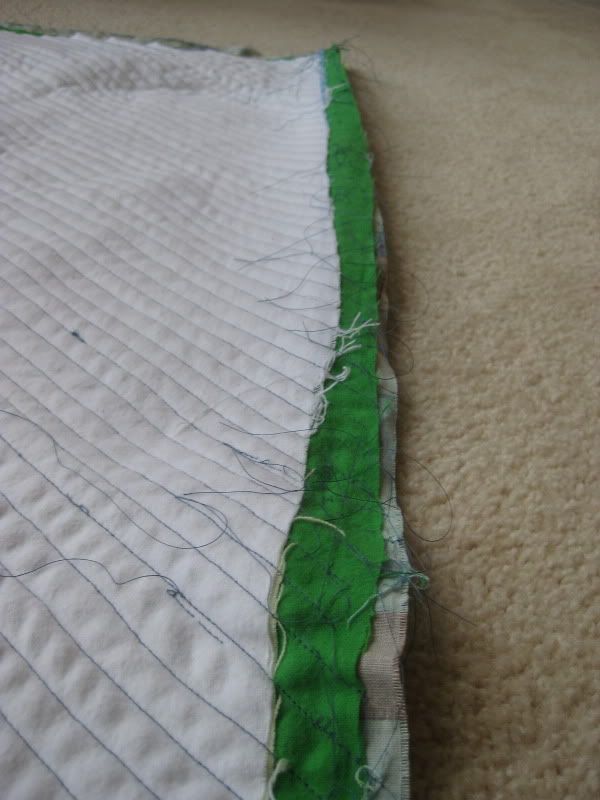 It started to shift and I tried to keep it all lined up. That ended up being a poor choice.
Between this one and the first one you can kind of tell that the fabric got distorted. The first side (started at the middle and worked my way out from one side, then the other) was fine. It stay on grain fairly well. However, when I did the second half I must have been pulling it out too much. It was a trapezoid on one side. If I make one of these again, I'll know not to try straighten it out too much- just let it move naturally.
After one million hours of cutting and sore spots on my hands.
I can't believe my camera strap is in the picture...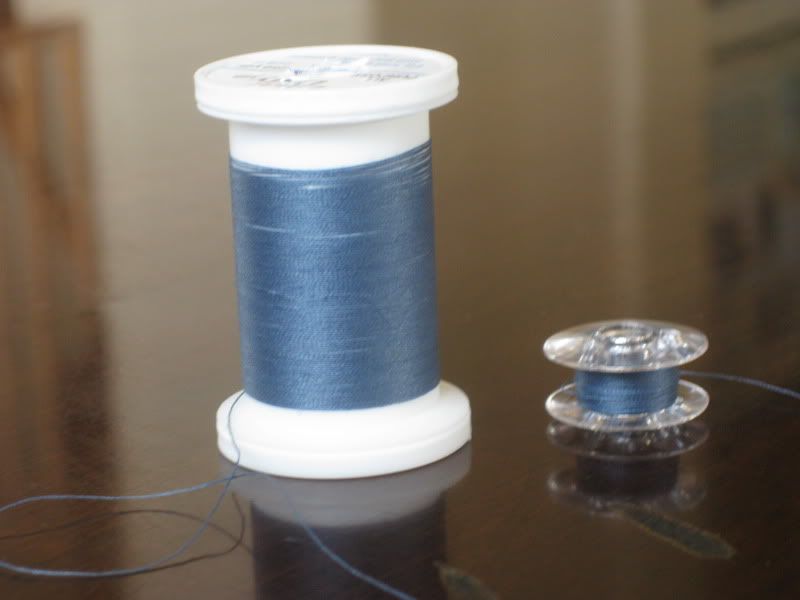 This was the SECOND spool of thread. Almost two whole spools of thread for this blanket.