I'm sooo confused because I
swear
I had photos of this in progress.... I'm looking everywhere and getting nothing. Blargh.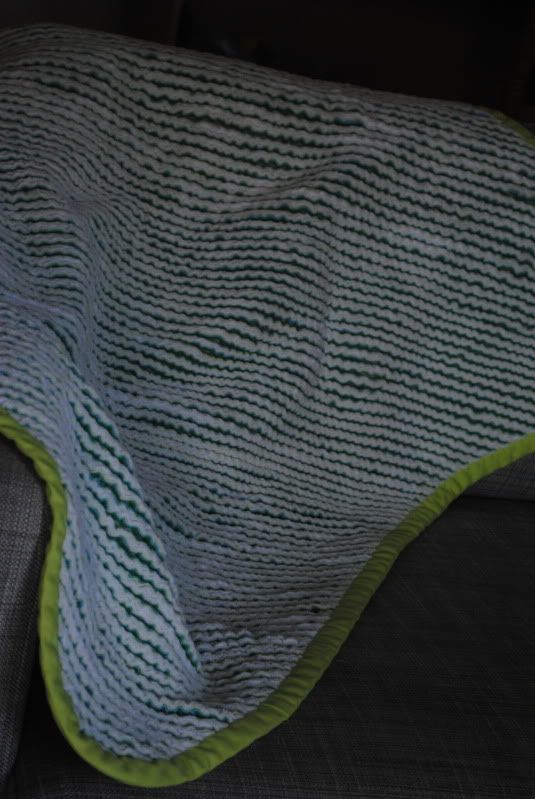 I made this for my sister for her baby, my nephew. Unfortunately he came a few weeks early. Her due date was May 10th, and so I thought anytime I could mail it before the 5th would be a good idea. Wrong. She had him on April 27th. Let me just tell you it was not finished April 27th. But I did finish it!! Yes I did. And it came out beautfully, even if my fingers felt like they were going to bleed from cutting all those lines.
(so all I've got are these not so great pictures, considering I mailed off to my sister)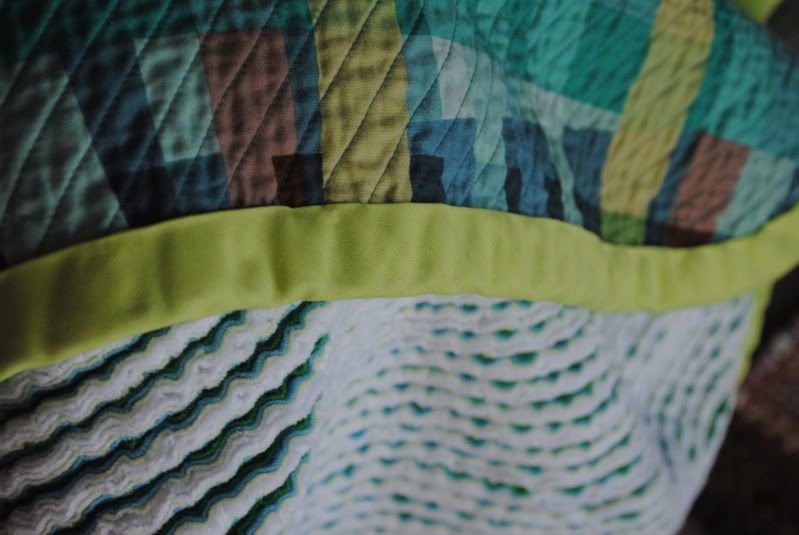 I love the colors (and thankfully she does too) I'd seen it online but I got the directions/specfic idea from
Dana Made It
. It really is amazing when you wash it and all the little lines look AMAZING. It was definitely worth it.